F3 Savannah cat for sale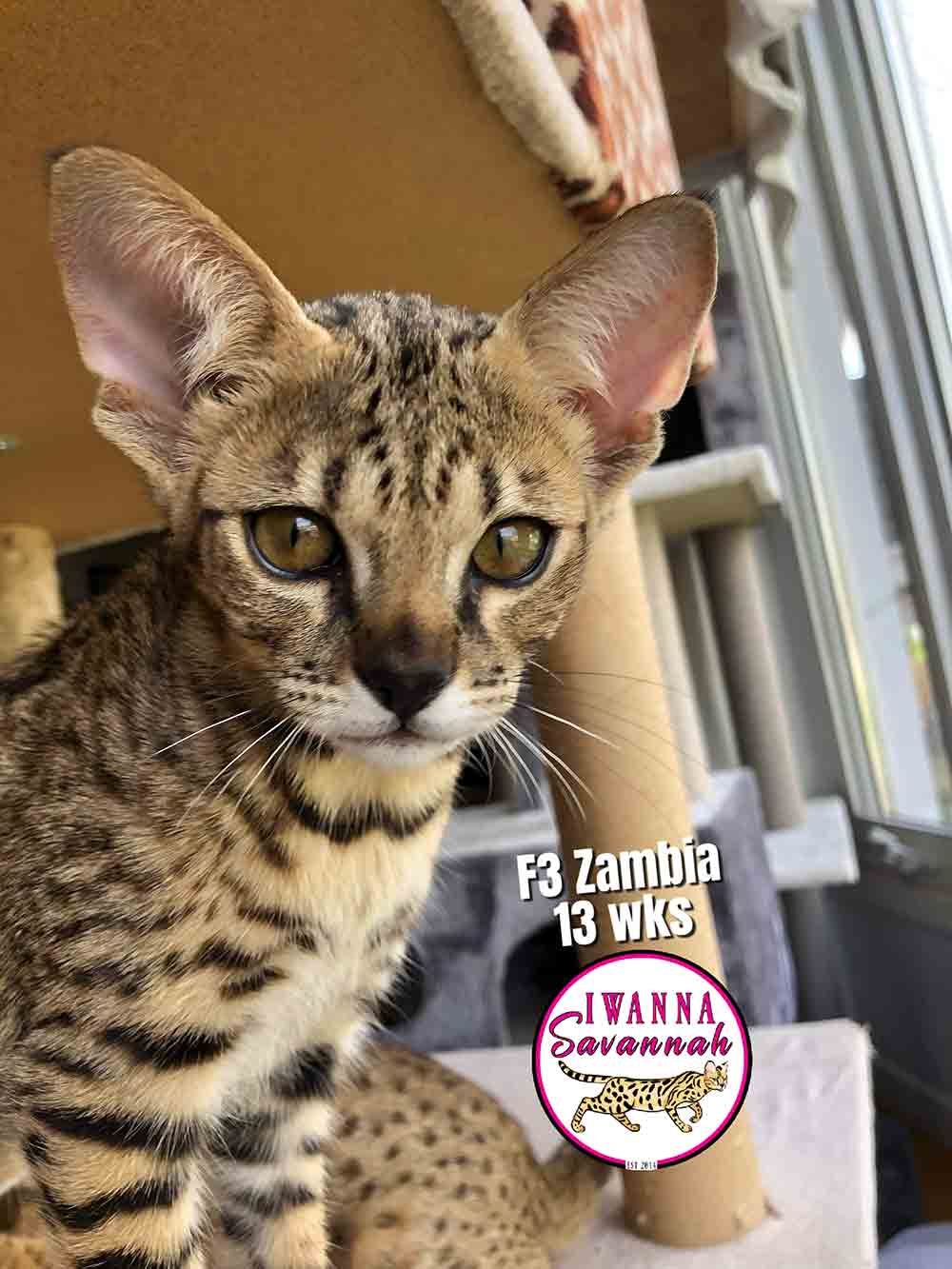 An f3 savannah cat for sale is made by pairing an f2 Savannah female with an sbt Savannah male.  I like to call the f3 a wild card. What I mean by that is they can range all over the place in size. Usually f3 are smaller than the f2 but depending on how the genetics play out I've seen some pretty big f3. Even bigger than some f2.
Savannah Cat F3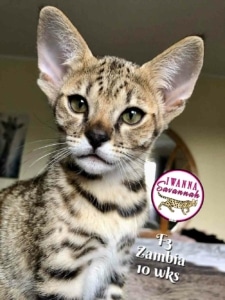 The "Savannah cat F3" as some call them, are a good mix of a wild look and good size but also less expensive. The further away you get from the wild, the African serval, the less expensive they become. That's because the male and female are closer to the same size and don't run into the same challenges the big girls run into.
F3 Savannah kittens for sale should still have taller ears, triangular face, dark black spots, long slender bodies and a good blended temperament of really playful but also snuggly.
F3 Savannah cat price
The average F3 Savannah Cat Price is in the neighborhood of $5,500 to $7,000.